Mission and Guiding Principles
Founded in 2013, we deliver solutions to help strategic-minded procurement and finance executives measure, compare, and communicate their impact across their organizations.
We are guided by the belief that as mission-driven organizations, higher education and government institutions answer the "impact" question much differently than others.  Simply analyzing spend or budget details is not enough to describe the value contributed.  A total picture, both quantitative and qualitative, allows customers to gain fresh insights and chart new courses for improvement.
We use the latest in data visualization technology to provide our customers a platform to rapidly analyze multiple data sources, understand trends, monitor performance, gauge progress to goals, and much more.  As a cloud-based SaaS solution provider, FinVantage delivers these benefits without costly server deployments, in-house IT projects, or risky integration work.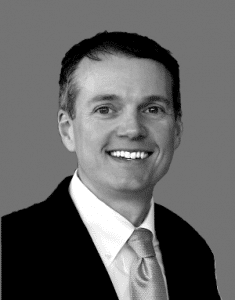 Founder and Chief Executive Officer
Our founder Dan Traub is a nationally recognized management advisor to higher education and non-profit organizations seeking excellence in their procurement operations.  He has spent the last 16 years as both practitioner and consultant in the field, building deep expertise in empowering high performing organizations through technology.
He served as Lead Solution Engineer for over 8 years with JAGGAER/SciQuest's higher education team, building transformation business cases and serving as an expert on solving customer problems via their product suite.
Prior to this, Dan led a successful campus-wide e-Procurement initiative at the University of Notre Dame, one of the first higher education institutions use such an approach.
Dan received his bachelor's degree in Computer Science from Purdue University and a master's in business administration from the University of Notre Dame.  He was named a 2008 "Pro to Know" by Supply & Demand Chain Executive magazine.  Dan is a veteran, having served in the United States Air Force.